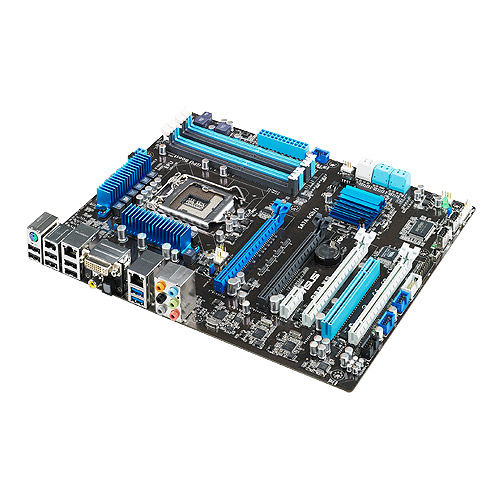 The ASUS P8B WS is based on Intels C206 server chipset. It comes with features especially designed for small and medium companies. Therefore it is possible to monitor engery consumption as well as dissipating power. Furhtermore the chipset also features vPro which allows comfortable and efficient management within a corporate network.
With the P8B WS, ASUS uses Intel's C206 chipset which derives from their C200-series. The C206 is the only one out of the three C200-chipsets which supports Intel's HD graphic unit which can be found in todays Sandy Bridge based CPUs and latest Xeon SKUs. Back in January we reviewed the ASUS P8P67 WS Revolution. This board is intended to be used in consumer PCs whereas the P8B WS lacks all the overclocking features normal ASUS boards are equipped with. Instead the C206 offers support for ECC memory which is a sophisticated addition to a reliable workstation motherboard. Regarding memory one can put PC-1066 as well as PC-1333 modules into the DIMM slots and that's it.
If you take a closer look at the PCI-Express x16 expansion slots you'll see that the first two slots share a total of sixteen lanes which means that when both slots are being used the operate in x8/x8-mode. PCI-Express x16 slots number three and four can operate a x8 when only one is being used. If you should decide to use both slots they will work at x4/x4.