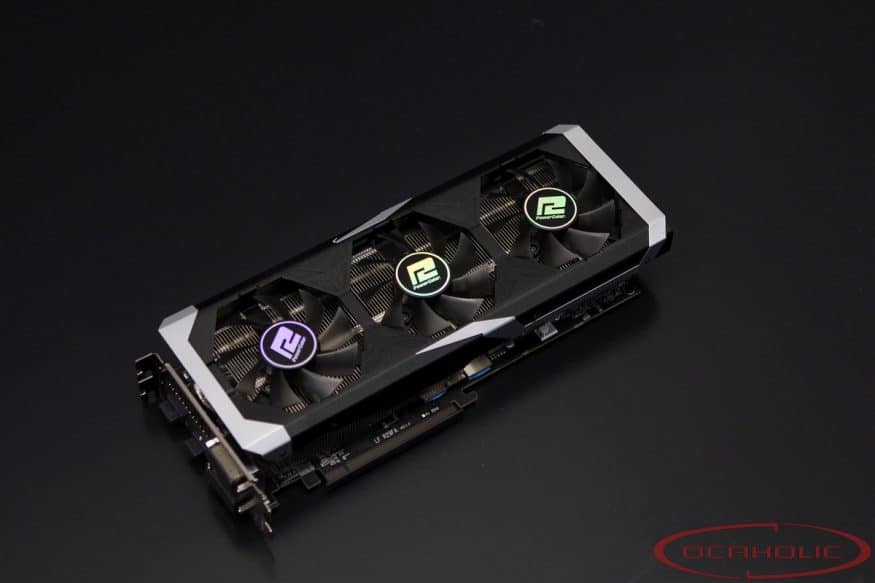 The PCS+ Radeon R9 390X 8GB from PowerColor is amongst the very first Radeon R9 390X graphics cards with 8 Gigabyte memory, which are available these days. Compared to earlier PCS+ cards PowerColor has reworked their cooler and apart from that this particular pixel accelerator features a 10 MHz factory overclock on the GPU. Since this is the very first Radeon R9 390X we're having a close look at we're rather curious to find out how it does.
Presentation
PowerColor, aka the TUL corporation, is one of AMDs launch partners when it comes to the new Radeon R9 390X. If you were following the news prior to the launch you might have noticed, that the 390X is actually a rebranded R9 290X with more VRAM. Basically I've already spilt all the beans at the beginning of this article but nevertheless it will be interestsing to see how this card performs, since it features 8 Gigabyte of GDDR5 memory in combination with a 512 Bit memory interface. Already in the past AMD cards were strong regarding 2160p (UHD / 4K), thanks to the wide memory interface as well as the fact, that there was 4 Gigabyte VRAM with all R9 290 as well as R9 290X cards. It looks like AMD is sticking to that legacy – providing more VRAM than their competitior – and we're certainly curious to find out in what extent this pays off or not.
As you can see from the GPU-Z screenshot below, PowerColor decided to use quite a tiny factory-overclock on the new PCS+ Radeon R9 390X 8GB. While the reference Radeon R9 390X runs at 1050 MHz GPU clock the PowerColor bumped the frequency by 10 MHz to 1060MHz. A closer look at the memory reveals the AMD board partner kept things at reference clocks. Checking frequencies with Furmark, meaning that we're applying maximum load on the GPU, we see that the card is throttling down to 960 MHz, while the memory stays put to 1500 MHz. Running 3DMark we don't see throttling at all. In this case, GPU-Z is telling us that the GPU frequency reamains at 1060 MHz through the entire benchmark. This is also what we've noticed when running games, since there is no throttling whatsoever when running recent titles.
Specifications
| | | | |
| --- | --- | --- | --- |
| | PowerColor Radeon PCS+ R9 390X 8GB | AMD Radeon R9 390X 8GB | AMD Radeon R9 290X 4GB |
| Chip | Hawaii XT | Hawaii XT | Hawaii XT |
| Process | 28 nm | 28 nm | 28 nm |
| Transistors | 6.20 billion | 6.20 billion | 6.20 billion |
| GPU clock | 1'060 MHz | up to 1'050 MHz | up to 1'000 MHz |
| Memory GDDR5 | 8'192 MB | 8'192 MB | 4'096 MB |
| Memory clock | 1'500 MHz | 1'500 MHz | 1'250 MHz |
| Memory interface | 512 Bit | 512 Bit | 512 Bit |
| Memory bandwidth | 384'000 MB/s | 384'000 MB/s | 345'000 MB/s |
| TMUs | 176 | 176 | 176 |
| Shader Cores | 2'816 | 2'816 | 2'816 |
| ROPs | 64 | 64 | 64 |
| TDP | 300 Watt | 300 Watt | 290 Watt |
| Slots | 2.5 | 2 | 2 |
| Cooler | PCS+ | AMD Reference | AMD Reference |