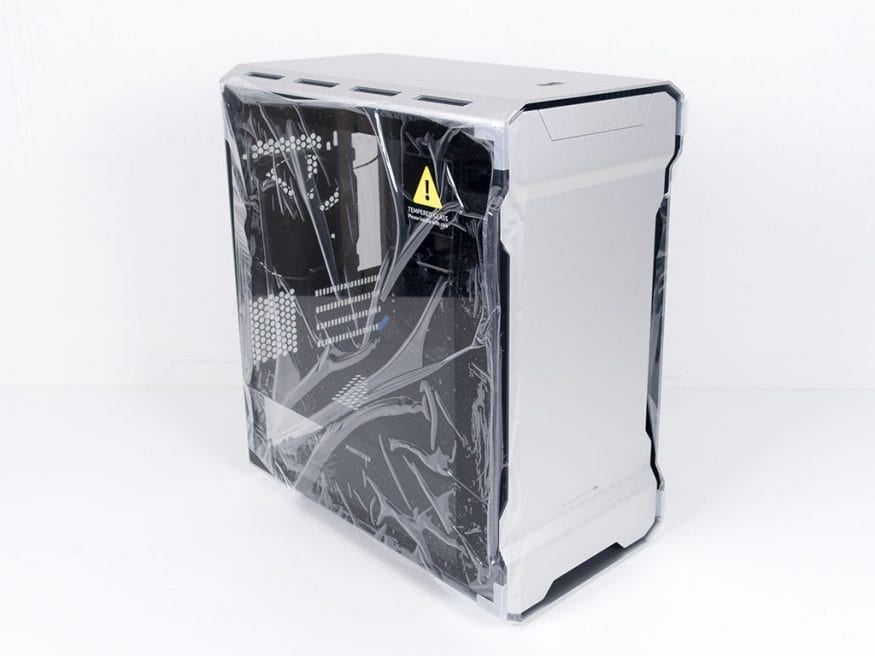 With the Enthoo Evolv mATX Tempered glass, Phanteks has a case for micro-ATX motherboards in its portfolio, which comes with a lot of features and at an an attractive price. Apart from that especially friends of custom watercooling loops will love this case, since it offers a lot of flexibility in that direction. In addition this model supports RGB illumination. For now, we're really curious to find out how this case is going to do in our review.
Approximately one year ago Phanteks released the Enthoo Evolv ATX Tempered Glass case, which was their first Enthoo Evolv tower they've equipped with side panels made from tempered glass panels. Like the previous model, the new Enthoo Evolv mATX Tempered Glass is compatible with high-end components and water cooling gear. Compared to the Enthoo Evolv ATX, we find a similar design and high-quality materials. Compared to its predecessor the case is a bit smaller since it's only compatible with micro-ATX motherboards.
The Enthoo Evolv mATX Tempered Glass measures 230 x 453 x 400mm, while the Enthoo Evolv ATX Tempered Glass measured 235 x 495 x 510mm. A quick glance at the case already reveals a few changes. First of all Phanteks decided to attach the tempered glass side panel using a hinge at the back of the case. Apart from that the right side panel has been changed to now only showing the installed SSDs and hide all the cables. Last but not least there have also been changes on the cooling side. Due to the size of the new case, the Enthoo Evolv mATX Tempered Glass can be equipped with up to one 360mm, one 280mm and a 140mm radiators. In other words this new enclosure is a bit less flexible in terms of cooling and but since it's rather small we believe that the compatibility is still pretty good.