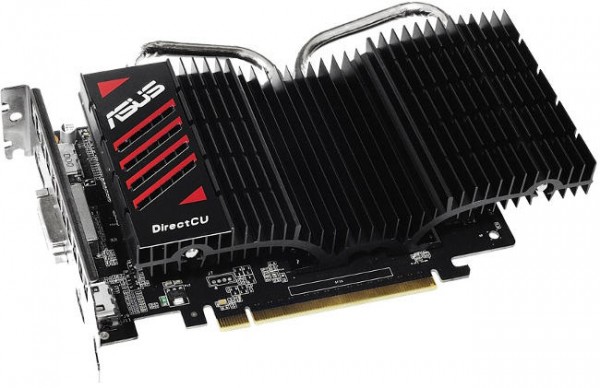 Since the second generation of Maxwell GPUs is already around for quite some time, ASUS has decided to unveil a graphics card aimed at those that wish to save space and are focused on silent performance, the ASUS GTX750-DCSL-2GD5.
The Nvidia Geforce GTX 980/970 graphics cards based on the GM204 GPU have already been around for quite some time and we have already seen some of the first GTX 970 graphics cards based on a shorter PCB, ASUS has decided to come up with yet another graphics card for those looking to build a mini-ITX gaming configuration.
Since small systems are sometime not only focused on gaming and some rather prefer to have a small configuration that also focus on silence and energy saving, ASUS' newest GTX 750 graphics card based on the GM107 GPU and passive cooling might be a perfect solution. Clocked at reference frequencies of 1020 MHz for the base GPU clock, 1085 MHz for the GPU Boost clock and 5010 MHz for 2GB of GDDR5 memory, the new ASUS GTX 750 graphics card is also cooled by ASUS' DirectCU Silent cooler, or precisely, heatsink.
Unfortunately, ASUS did not reveal any details regarding the availability date for the new GTX750-DCSL-2GD5, but its price should be around €140.