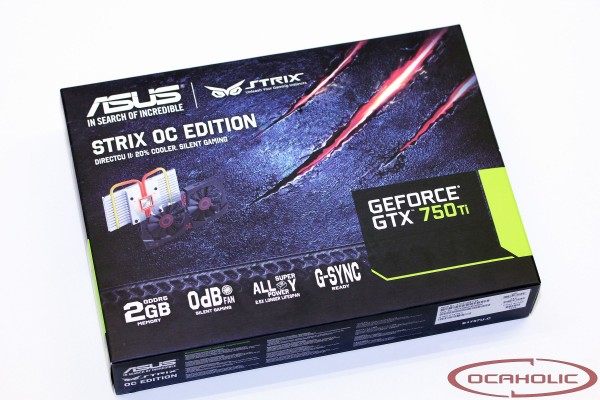 After DirectCU and Matrix series ASUS has a new GeForce GTX 750 Ti card in its portfolio which even features a new revision of their DirectCU II cooler with 0dB Fan technology named STRIX, there is also a non-reference PCB which features super alloy components. Everything put together sounds like a higly compelling offer.
The GeForce GTX 750 Ti has been around for quite a few months, but still, the first NVIDIA Maxwell based graphics card is still an interesting contender on the market. It allows a glimpse on the efficiency of the new NVIDIA Maxwell GPU. As this is a GeFoce GTX 750 Ti Strix OC Edition graphics card, there are some special features and some special treatment for the graphics card. For example, it comes with ASUS's Strix cooler, which is based on the DirectCU II design and capable of completely deactivating fans in certain scenarios. Apart from the that, the graphics card also features a custom design as well as a factory overclock.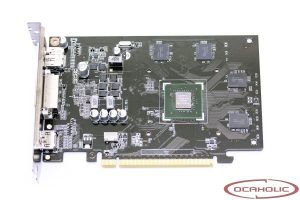 As you can see from the GPU-Z screenshot below, ASUS decided to use quite a high factory-overclock on the new GTX 750 Ti Strix OC Edition. Actually these settings make it one of the fastest GTX 750 Ti on the market. While the reference GTX 750 Ti GPU is set to work at 1'020 MHz for the base GPU and 1'085 MHz for the GPU Boost clock, the ASUS GTX 750 Ti Strix OC Edition works at 1'124 MHz for the base clock and 1'202 MHz for the Boost GPU clock.
Unfortunately, no factory overclocking was done on the 2GB of GDDR5 memory which remained at recommended 1'350MHz (5'400MHz effective).
While the typical Boost clock is set at 1'124 MHz, the maximum Boost of 1'202 MHz was achieved quite easily. When running 3DMark Fire Strike we noticed that the GPU was running even higher. In fact clock speeds in 3DMark Fire Strike are 1'254 MHz. These clocks can be achieved thanks to the capable custom cooler as well as a good TDP target (Nvidia's Boost technology being based on both temperature and power on this card, the latter being predominant). While running Furmark we noticed the card is still running at 1'254 MHz and the voltage is set at 1.043V.
Specifications
| | | | | |
| --- | --- | --- | --- | --- |
| | ASUS GTX750 Ti STRIX OC Edition | Gigabyte 750 Ti Black Edition | MSI GTX 760 MINI-ITX | GeForce GTX 760 |
| Chip | GM107-400-A2 | GM107-400-A2 | GK104-225-A2 | GK104-225-A2 |
| Process | 28 nm | 28 nm | 28 nm | 28 nm |
| Transistors | 1.87 billion | 3.54 billion | 3.54 billion | 3.54 billion |
| GPU clock | 1'124 MHz | 1'163 MHz | 1'006 MHz | 980 MHz |
| GPU Boost clock | 1'202 MHz | 1'242 MHz | 1'072 MHz | 1'033 MHz |
| Memory GDDR5 | 2'048 MB | 2'048 MB | 2'048 MB | 2'048 MB |
| Memory clock | 1'350 (5'400) MHz | 1'350 (5'400) MHz | 1'502 (6'008) MHz | 1'502 (6'008) MHz |
| Memory interface | 128 Bit | 128 Bit | 256 Bit | 256 Bit |
| Memory bandwidth | 86'400 MB/s | 86'400 MB/s | 192'300 MB/s | 192'300 MB/s |
| TMUs | 96 | 96 | 96 | 96 |
| Shader Cores | 640 | 640 | 1'152 (6 SMX) | 1'152 (6 SMX) |
| ROPs | 16 | 16 | 32 | 32 |
| PCB Type | Custom Design | Custom Design | Custom Design | Reference Design |
| Slots | 2 | 2 | 2 | 2 |
| Cooler | DirectCU II | WindForce 2X 400W | MSI Mini ITX Gaming | NVIDIA Reference |